TWO DAYS OF TRACK TIME
FOR ALL LEVELS!
FU SUITABLE FOR TRACK DAY DRIVERS OF ALL LEVELS (SEE EXPERIENCE REQUIREMENTS)
CARS MUST MEET OUR TECH & SAFETY RULES
$340 PER DRIVER PER DAY
THIS IS YOUR CHANCE TO RUN THE FAMOUS SONOMA FULL ROAD COURSE  
(Price includes all General Admission benefits AND a free Miata Reunion Event T-shirt)
TRACK DAY RULES AND REGULATIONS
We take your safety seriously.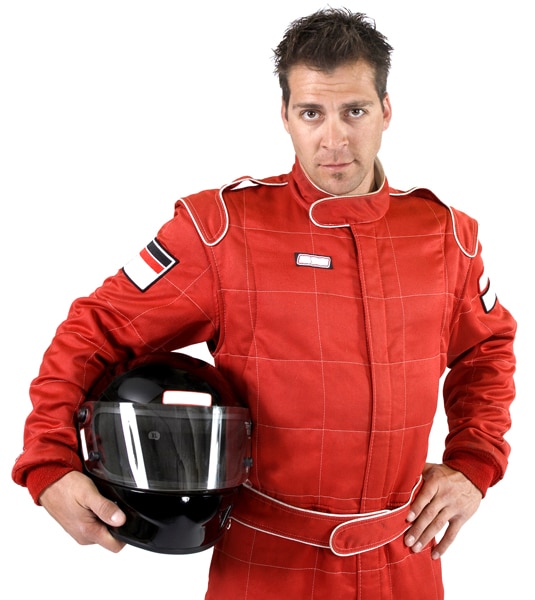 Note: If the run group that matches your experience level is full when you go to register, contact us to be added to the waiting list for that run group. In the interest of everyone's safety do not just sign up for a group that is beyond your experience level.
Being in the correct run group is not only safer for you and those around you, it is considerate to the other drivers in your group.
Any drivers identified as having intentionally placed themselves in the wrong group will be pulled from the track with no refund.
Read the
Technical Requirements
section which includes our Rules & Regulations and Tech Form to make certain your car has the necessary safety items including an approved roll bar.
You will need to complete a full safety inspection of your car prior to the event, as well as print, complete and sign your Tech Form/Waiver to bring when you check in.
Have all your required information ready, including:
Emergency contact info: name, relationship, telephone number

Your car number (number to be displayed on your car to identify you — see Miata Reunion Rules and Regulations for specifications.)

Verifiable number of track days completed in the past two years. ("Verifiable" means you can provide the track-day organization you ran with, the date and the track. Autocross and parade laps do NOT count as track days).

Have all your info gathered and ready. We've provided a sample registration form link below so you can see exactly what it looks like, and make sure you're ready. It will take you through all the fields, and when you fill it out correctly you will receive a confirmation email. This is only a SAMPLE form for you to practice and is not actual registration. Payment will be accepted by credit card during actual live registration starting May 27th.
We STRONGLY RECOMMEND getting checked in at the Miata Reunion Early Check-in at Event Central at the track on Friday, 20 October, from 3pm to 7:30pm. That way you'll be ready to go bright and early Saturday morning. Your Miata Reunion event wristband means no waiting at the gate on Saturday morning to sign waivers, and you'll be able to focus on prepping your car and attending the MANDATORY 7:30am drivers meeting.
Event Central will be open in the Media Center building all day Saturday and Sunday (see Event Schedule for specific hours.) 
There is a MANDATORY "ALL DRIVERS" meeting on both Saturday and Sunday mornings at 7:30am. E Group drivers have mandatory classroom sessions immediately following the drivers meeting, and after each E Group track session. (See Track Schedule below.) 
For everyone's safety we require a full safety inspection of your car prior to the event. Bring your completed and signed Tech Form/Waiver to check-in at Event Central.
DRIVER EXPERIENCE REQUIREMENTS
FULL REFUND: On or before August 20th
50% REFUND: On or before September 20th
NO REFUND: After September 20th
TRACK DAY
TECHNICAL REQUIREMENTS
MIATA REUNION TRACK SCHEDULE
SATURDAY/SUNDAY HPDE TRACK SCHEDULE
MANDATORY DRIVERS MEETING
LUNCH BREAK BOTH SAT & SUN (GROUP PHOTO/PARADE LAPS ON SATURDAY ONLY)
OFFICAL EVENT PHOTOGRAPHER
PROFESSIONAL PHOTOS OF YOU ON TRACK IN YOUR MIATA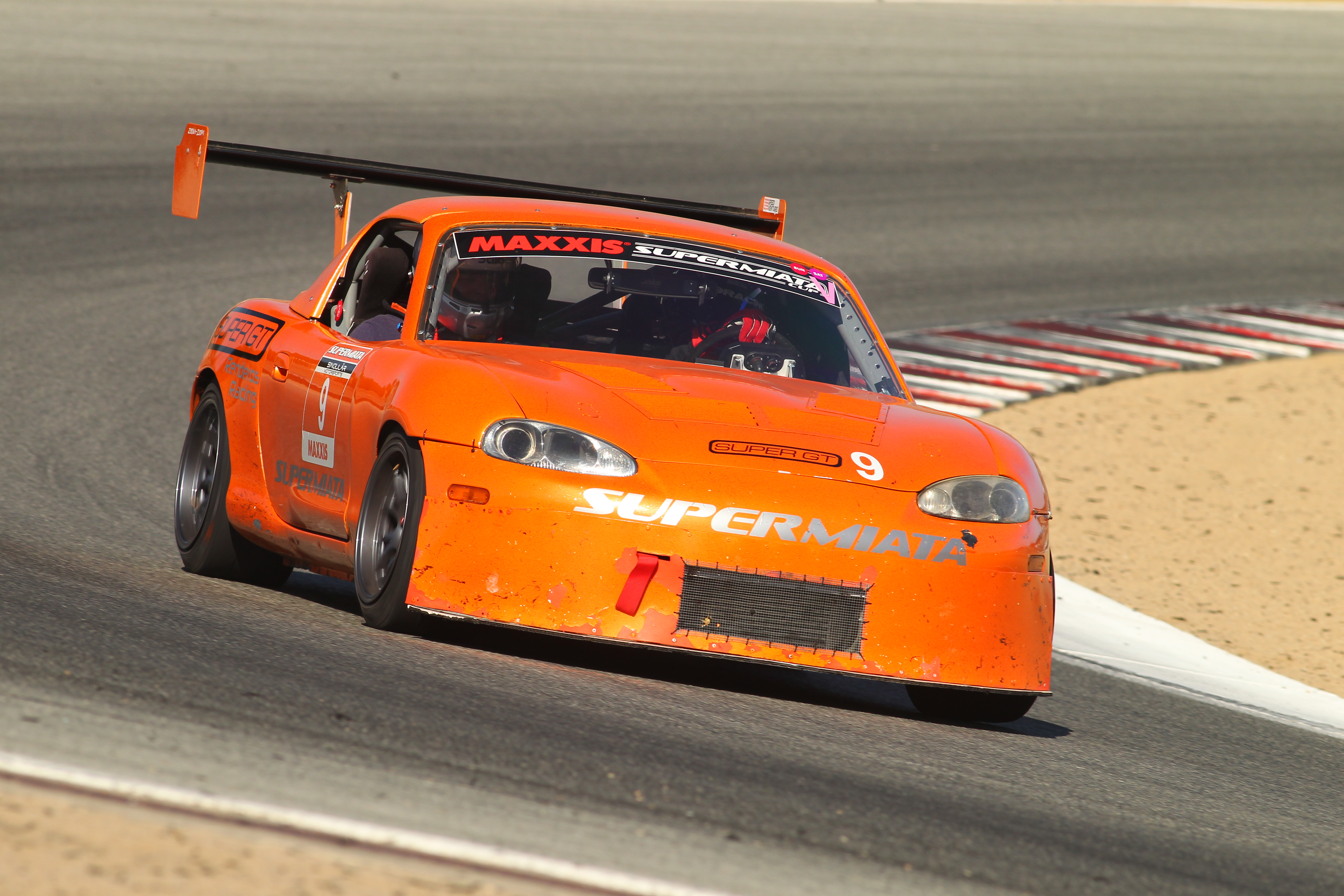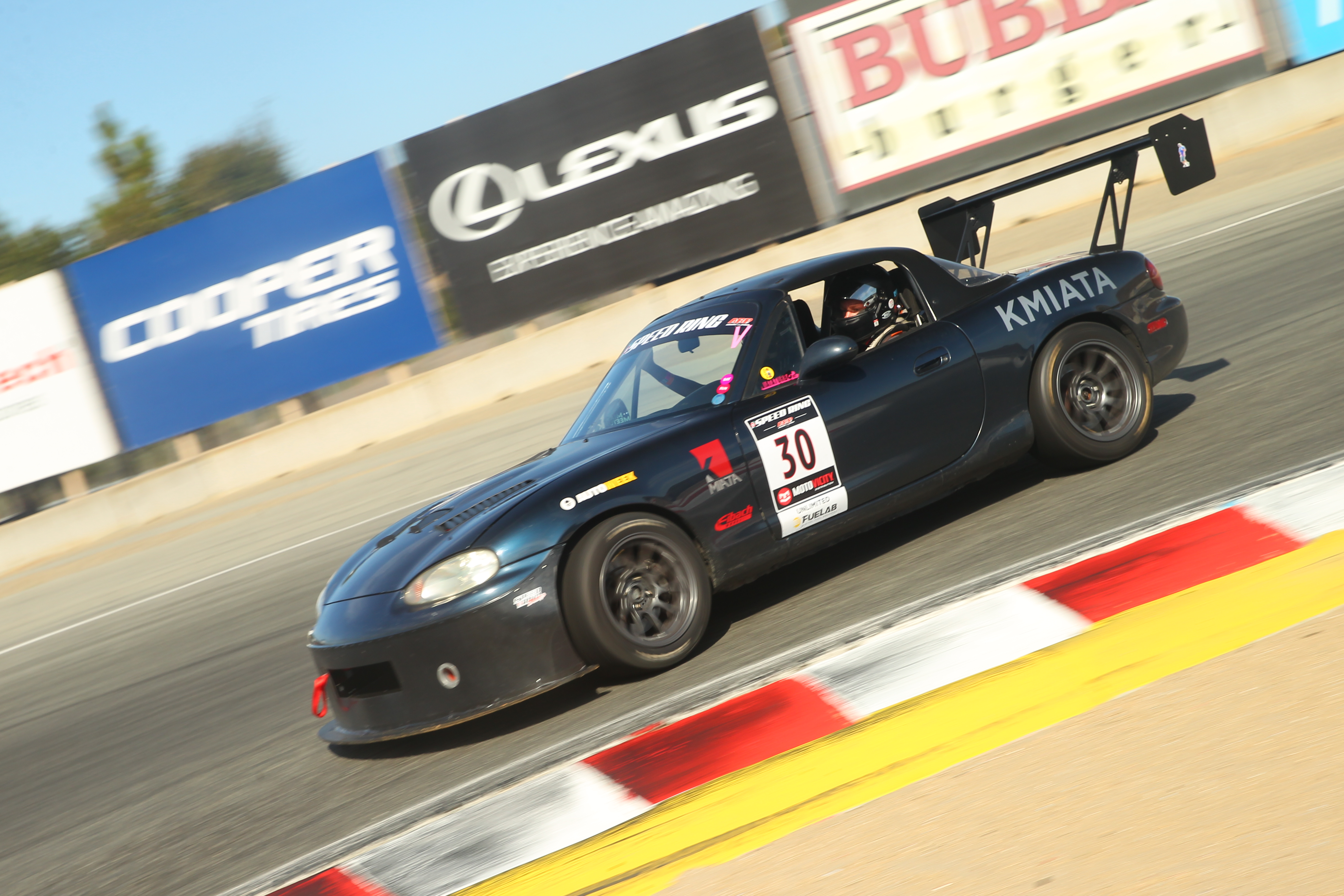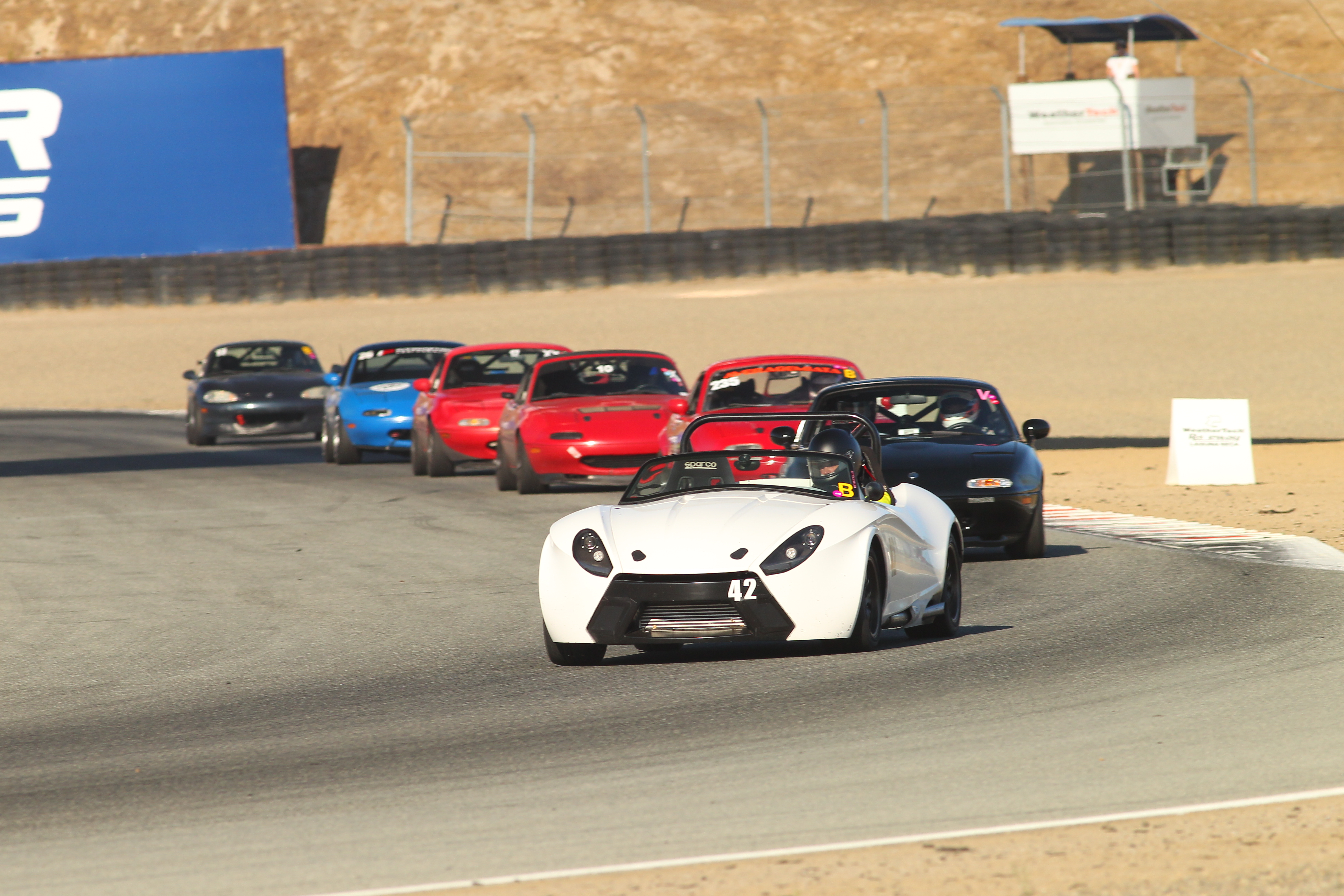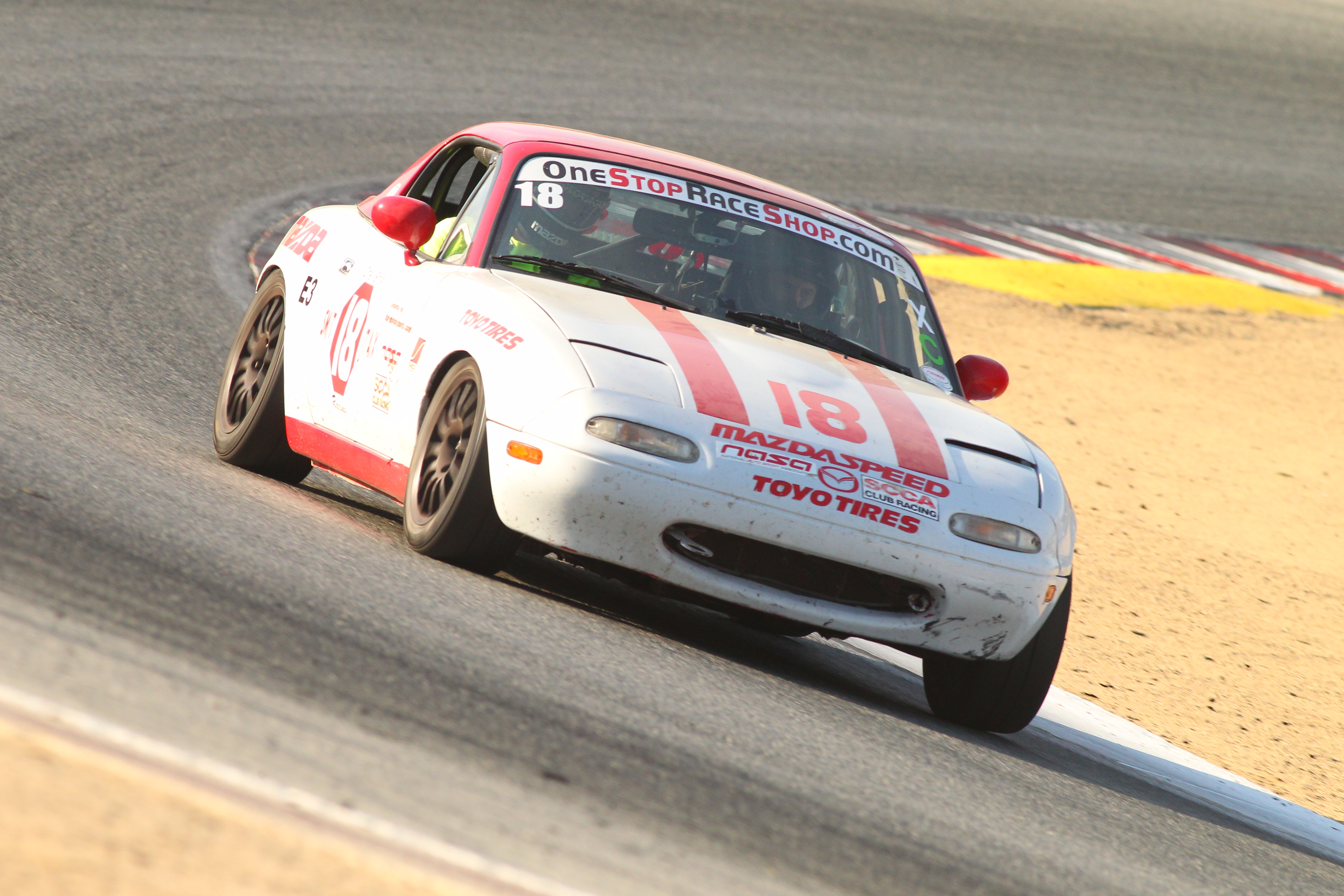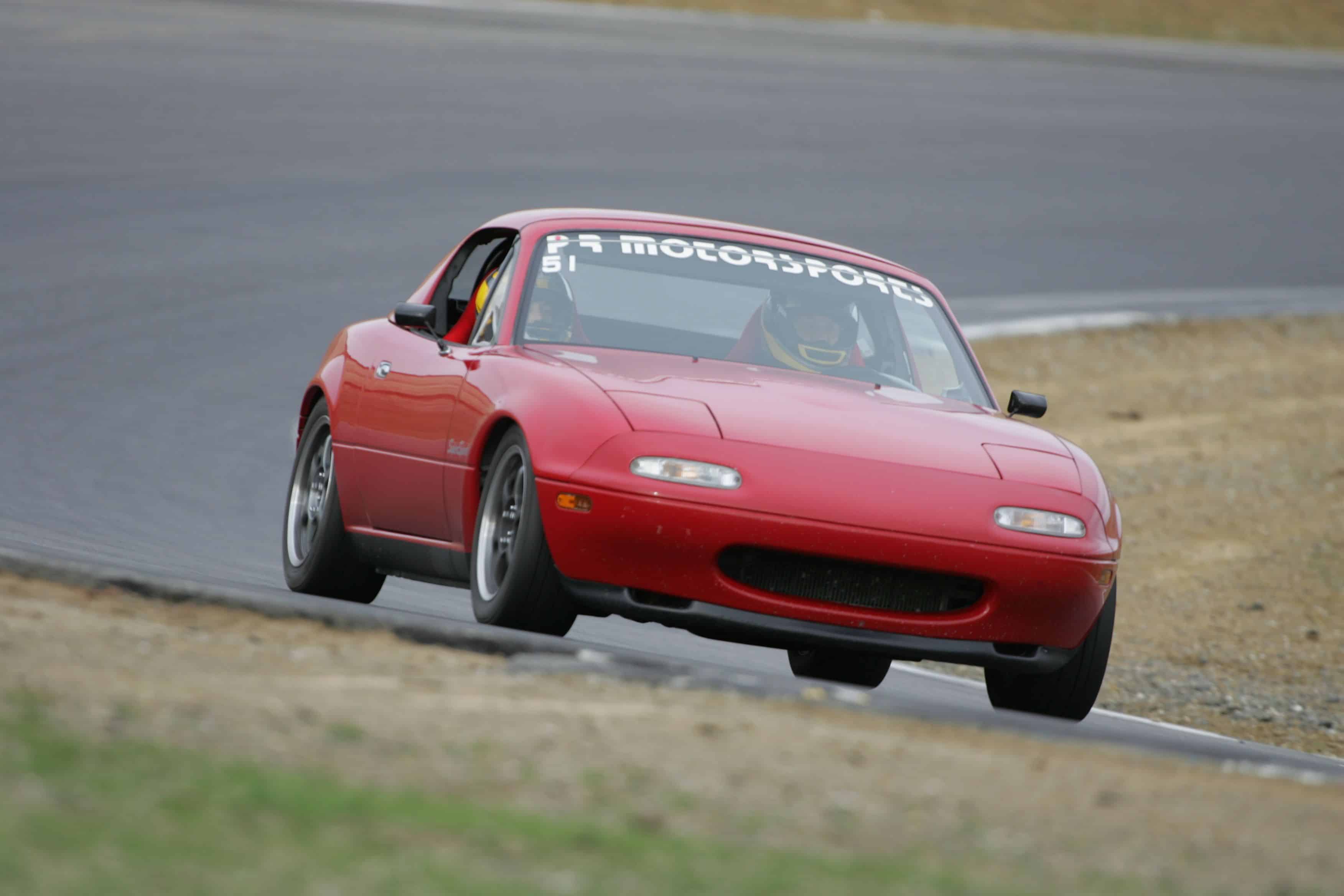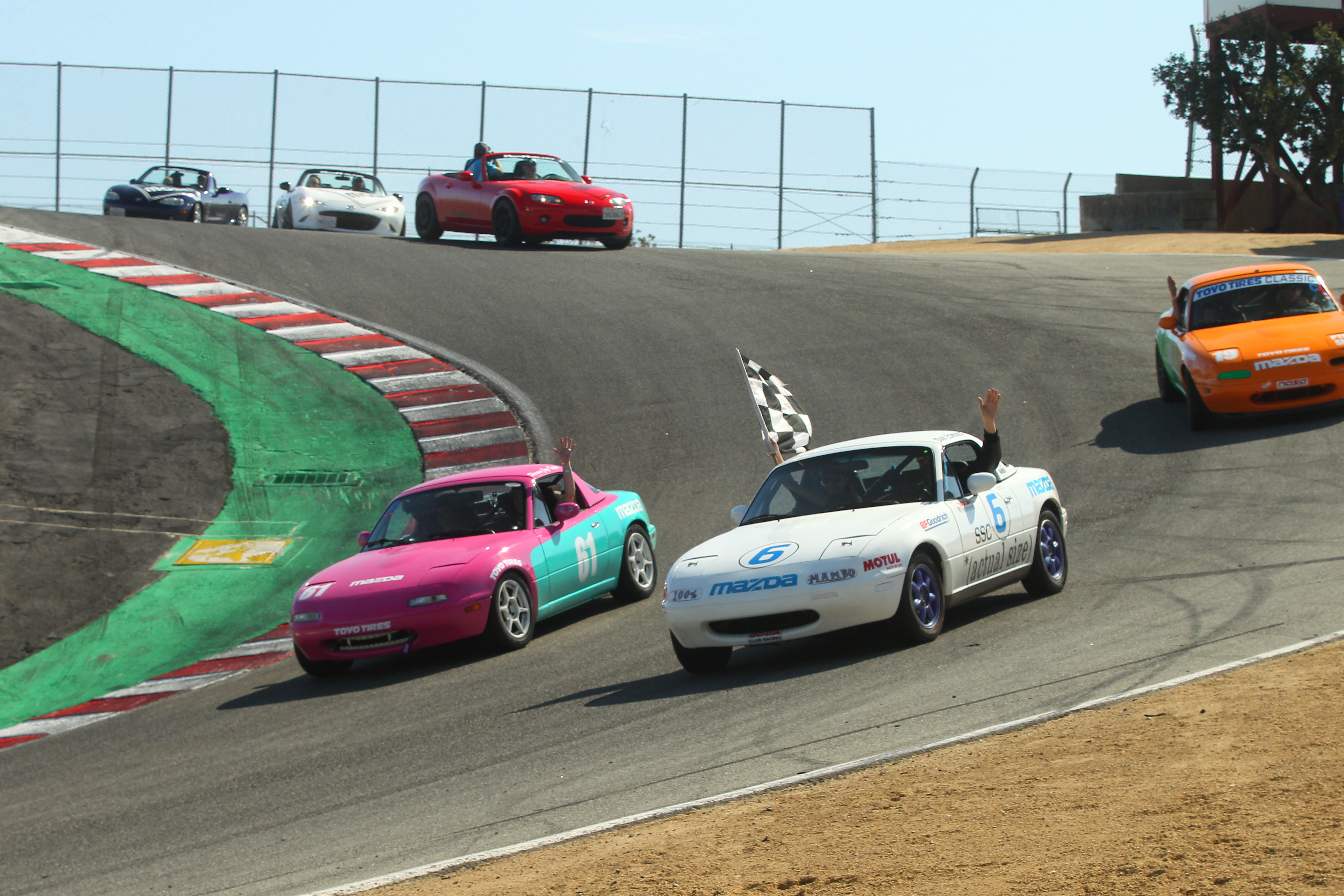 GotBlueMilk will be returning as our official event photographer for the weekend. These folks are among the top recognized motorsports photographers in the country and have years of experience.  The GotBlueMilk team have been taking amazing photos here for years, and know all the best shooting spots intimately.
They will also be photographing Saturday Parade Laps, so if you'd like to arrange a souvenir photo of your car on track at the famous Sonoma Raceway make sure to stop by the GotBlueMilk trailer to get a free windshield number in advance to make it easier to identify your car when viewing the proofs to make your selection.

TRACK DAY DRIVERS click here for contact info to pre-book your package.

Want to drive the Miata Reunion HPDE Track Days, but it's either too far for you to tow, or you don't have a track-ready car?


PROBLEM SOLVED!


The experienced folks at LESHER MOTORSPORTS have beautifully maintained, track-prepared cars available for rent. Contact them directly to get pricing info and to reserve a car — but do it soon, as cars will be snapped up quickly. 
Food/drink: The Sonoma Raceway Cafe will be open from 7am to 3pm Saturday & Sunday
Fuel (including race gas) will be available at the track's self-service pumps all weekend.
LOOKING FOR HOTELS, CAMPING AND TRAVEL INFO?