TWO DAYS OF TRACK TIME
FOR ALL ENTHUSIASTS!
 SUITABLE FOR TRACK DAY DRIVERS OF ALL LEVELS (SEE EXPERIENCE REQUIREMENTS)
CARS MUST MEET OUR TECH & SAFETY RULES
$325 PER DRIVER PER DAY
General Admission Included, as well as a Miata Reunion event t-shirt
TRACK DAY RULES AND REGULATIONS
We take your safety seriously.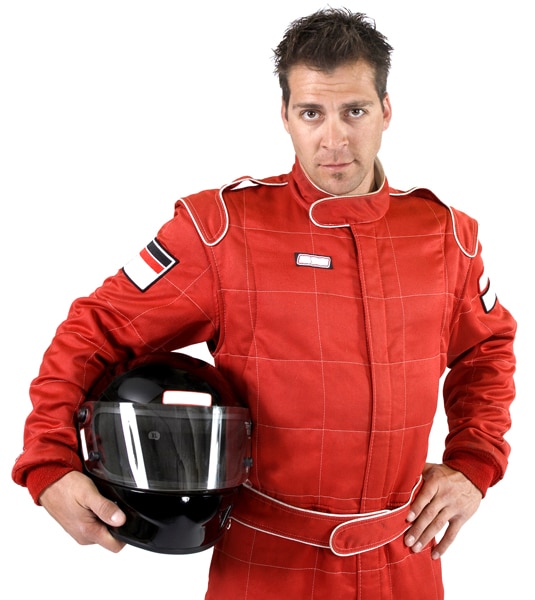 Note: If the run group that matches your experience level is full when you go to register, contact us to be added to the waiting list for that run group. In the interest of everyone's safety do not just sign up for a group that is beyond your experience level.
Being in the correct run group is not only safer for you and those around you, it is considerate to the other drivers in your group.
Any drivers identified as having intentionally placed themselves in the wrong group will be pulled from the track with no refund.
Read the Technical Requirements section which includes our Rules & Regulations and Tech Form to make certain your car has the necessary safety items including an approved roll bar.
You will need to complete a full safety inspection of your car prior to the event, as well as print, complete and sign your Tech Form to bring when you check in.
Have all your required information ready, including:
Emergency contact info: name, relationship, telephone number

Your car number (number to be displayed on your car to identify you — see Miata Reunion Rules and Regulations for specifications.)

Verifiable number of track days completed in the past two years. ("Verifiable" means you can provide the track-day organization you ran with, the date and the track. Autocross and parade laps do NOT count as track days).

Have all your info gathered and ready. We've provided a sample registration form link below so you can see exactly what it looks like, and make sure you're ready. It will take you through all the fields, and when you fill it out correctly you will receive a confirmation email. This is only a SAMPLE form for you to practice and is not actual registration. Payment will be accepted by credit card during actual live registration starting March 5th.
Are you caravanning with a group? There will be groups who want to caravan together forming from all over North America, including from Canada.  There are also a large number of local area Miata Clubs and enthusiast groups you can connect and network with (see Supporting Clubs & Enthusiast Groups links on the Home Page.)
If at all possible, we strongly encourage new drivers  to get some seat time at Barber with one of the other track day providers prior to the event so you can learn the track. 
Make sure you know the rules and regulations, and know your flags. Review Miata Reunion Rules and Regulations ahead of the event to learn your flags in advance so you can focus on driving your car and learning the track line.
We STRONGLY RECOMMEND getting checked in at the Miata Reunion Early Check-in at the Event Hotel (Hampton Inn Leeds) on Friday, 29 July from 3pm to 8pm. That way you'll be ready to go bright and early Saturday morning. Your Miata Reunion event wristband means no waiting at the gate on Saturday morning to sign waivers, and you'll be able to focus on prepping your car and attending the MANDATORY 7:30am drivers meeting.
Event Central will be open in the Race Control building all day Saturday and Sunday (see Event Schedule for hours.) 
There is a MANDATORY "ALL DRIVERS" meeting on both Saturday and Sunday mornings at 7:30am. E Group drivers have mandatory classroom sessions immediately following the drivers meeting, and after each E Group track session. (See Track Schedule below.) 
For everyone's safety we require a full safety inspection of your car prior to the event. Bring your completed and signed Tech Form to check-in at Event Central.
DRIVER EXPERIENCE REQUIREMENTS
FULL REFUND: More than 10 weeks before the event ( May 20th cutoff)
50% REFUND: Between 10 weeks and 4 weeks before the event
NO REFUND: 4 weeks or less before the event (July 1st cutoff)
TRACK DAY TECHNICAL REQUIREMENTS
MIATA REUNION TRACK SCHEDULE
MANDATORY DRIVERS MEETING
LUNCH BREAK/GROUP PHOTO/PARADE LAPS
MANDATORY DRIVERS MEETING
LUNCH BREAK **QUIET TIME** NO ENGINES RUNNING
Want to drive the Miata Reunion Track Days, but it's either too far for you to tow, or you don't have a track-ready car?
PROBLEM SOLVED!
The experienced folks at AOA Racing have a fleet of beautifully maintained track-prepared cars available for rent. Contact them directly to get pricing info/reserve — but do it soon, as cars will be snapped up quickly. 
Food/drink: Food trucks will be available all weekend in the paddock area.
Fuel (and race gas) will be available at the Bearden Oil fuel pumps in the second level paddock.
LOOKING FOR HOTELS, CAMPING AND TRAVEL INFO?