Miata Reunion gear will be available for purchase all weekend at Event Merchandise at the track (See Event Map.), including a wide selection of collectible items from previous years.
                                    Online pre-orders have closed,
                 however all the below items (and much more!)
                     will still be available at Event Merchandise.
(PLEASE NOTE: All pre-ordered items must be picked up at the event, either by you or a friend. We don't have the resources to ship merchandise.)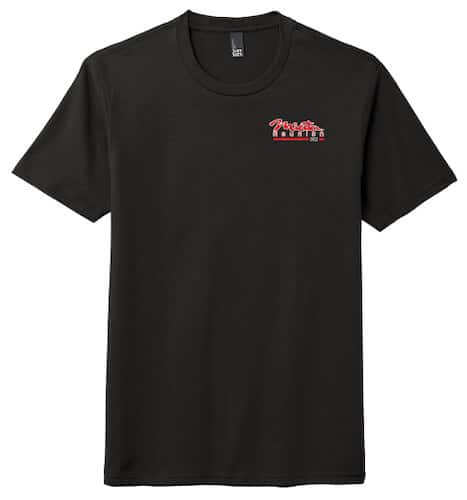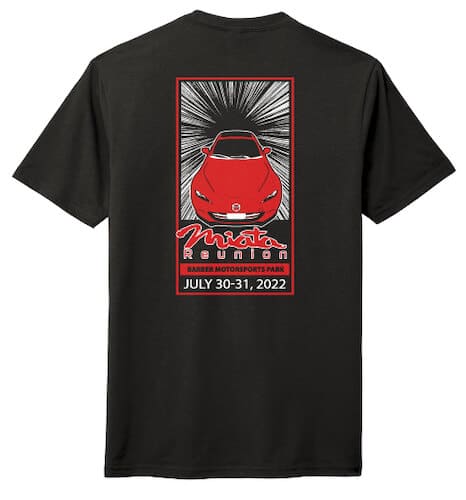 Front/Back images.
Sizes Small to XXL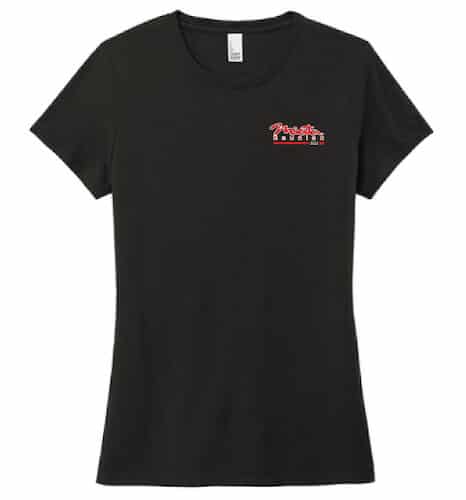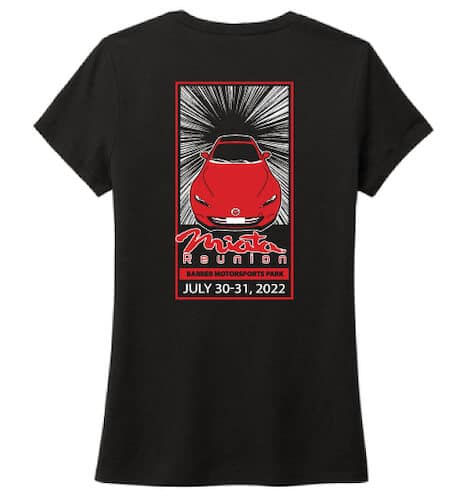 Front/Back images.
Sizes Small to XXL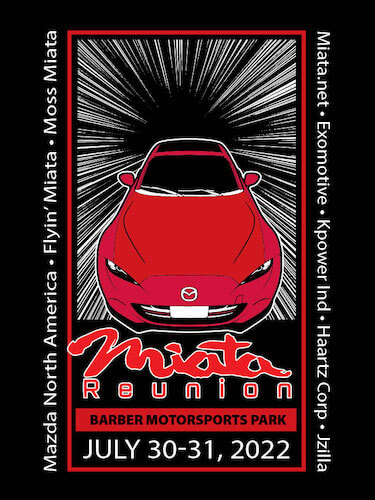 Miata Reunion Poster - $12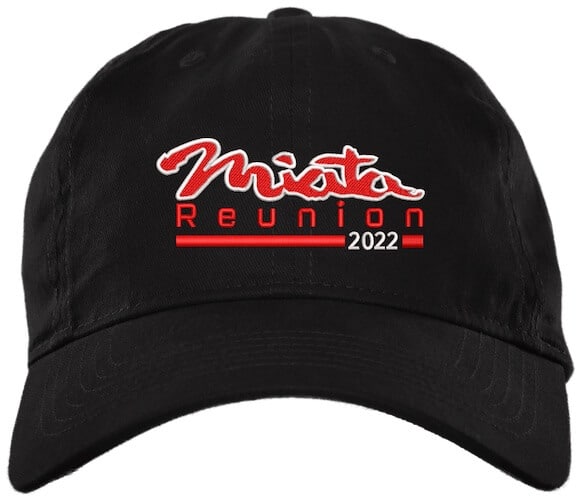 Embroidered Ball Cap – Adjustable Size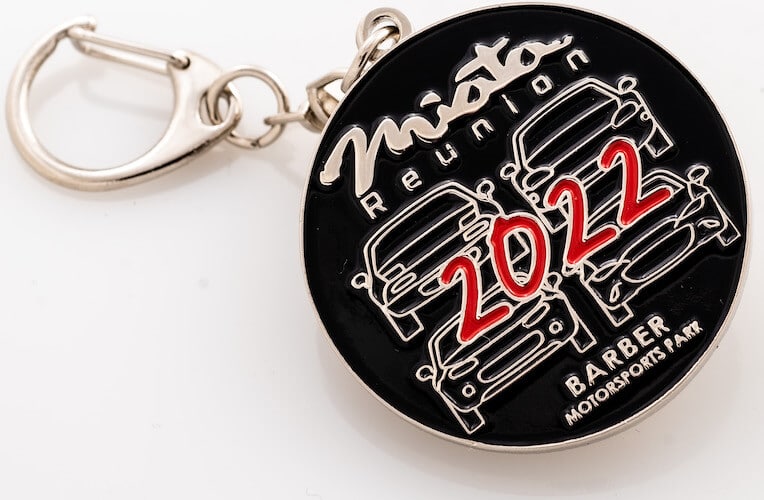 Keychain - $15
(Collectible -- limited quantities)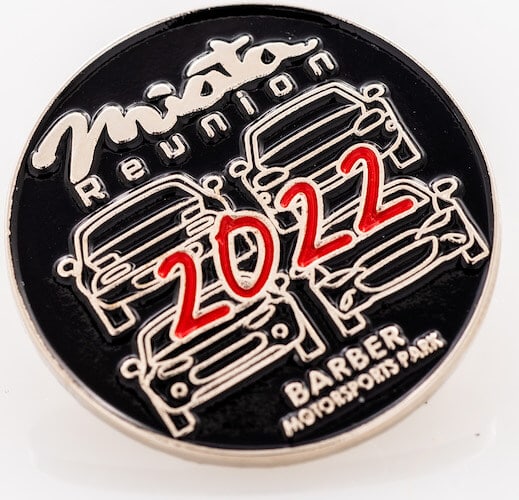 Pin - $12
(Collectible -- limited quantities)