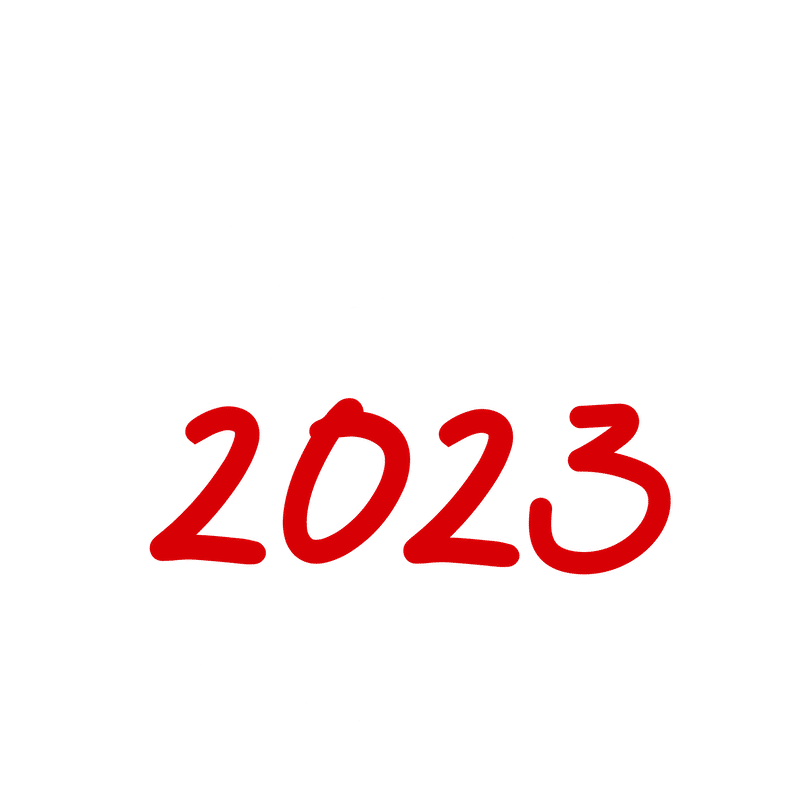 Sonoma Raceway, California
The Miata Reunion is returning to California!

This year we're honoring 25 years of the NB.

Join us at Sonoma Raceway for an exciting weekend filled with a wide range of fun activities, including plenty of social interaction, the Moss Miata Car Show, the Flyin' Miata AutoX and two days of exciting track time. The Miata Reunion was first started in 2009 at Laguna Seca Raceway, California, by a group of enthusiasts, and has since grown into a huge annual gathering of a full spectrum of Miata lovers.
SOMETHING FOR EVERY MIATA ENTHUSIAST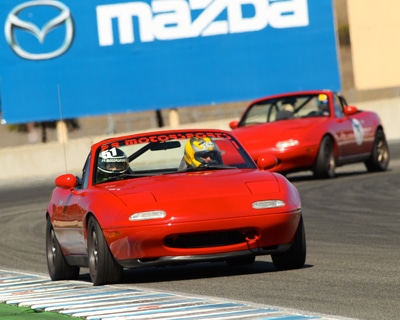 Two full days of track time at famous Sonoma Raceway, geared for everyone from novices
 to licensed racers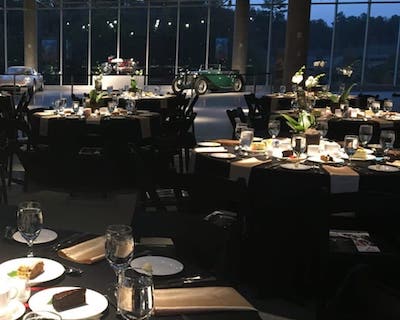 PARADE LAPS AND GROUP PHOTO/VIDEO
Drive your Miata (or car with Miata DNA) on the track during Saturday Parade Laps & be part of
the Saturday Group Photo/Video.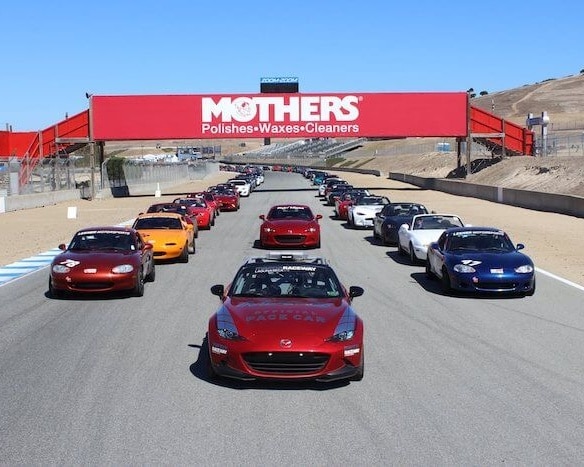 Mingle and make new friends at our fun party in the gorgeous Turn 11 Club
(space limited to 400 people)
Keynote Speaker: Ken Saward
(Designer of the NB)

Special guests: Tom Matano,
Norman Garrett & Mark Jordan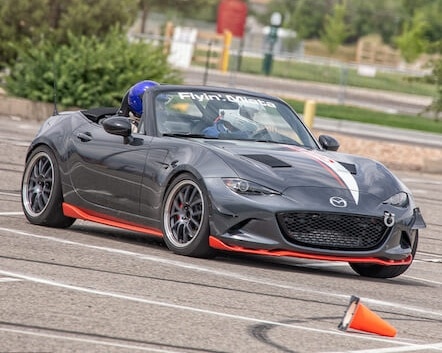 FLYIN' MIATA
AUTOCROSS CHALLENGE
Custom designed Autocross on a pro-level course, appropriate for all skill levels. Test your driving skills & see what you & your Miata are capable of !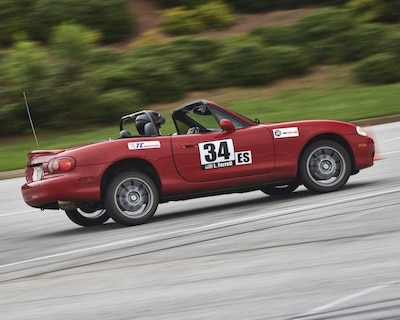 Join in a group of Miata friends for an organized cruise through some of the area's most fun and beautiful roads, designed and hosted for us by the
Bay Area Miata Association.
(Limit 50 Miatas)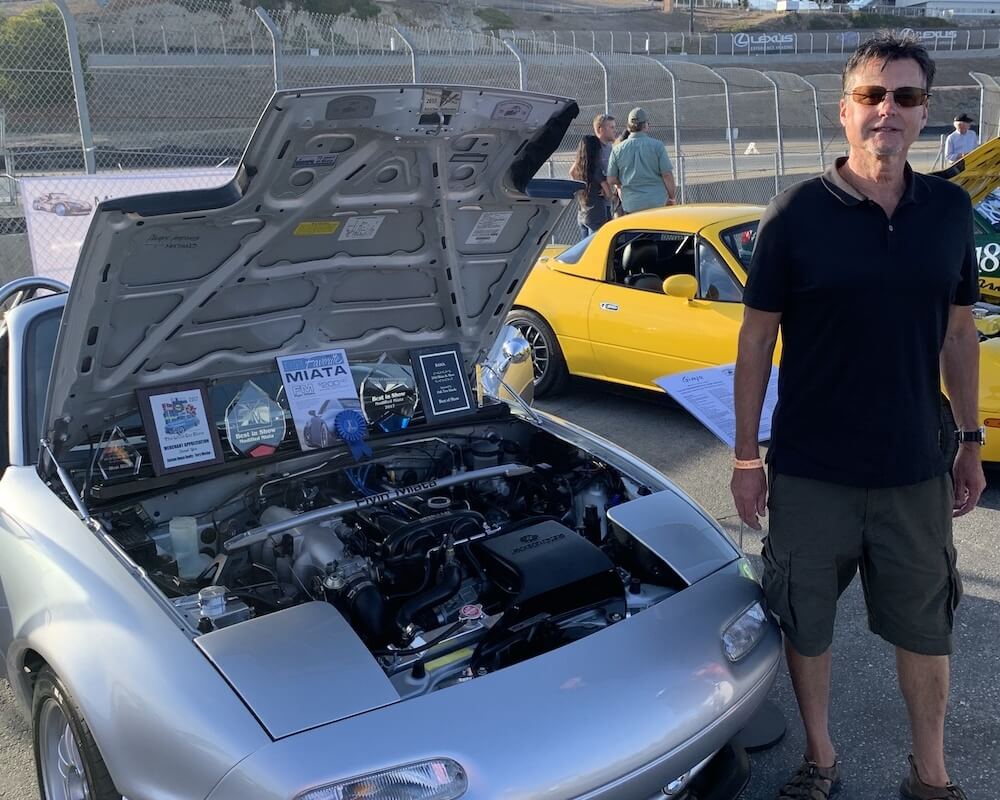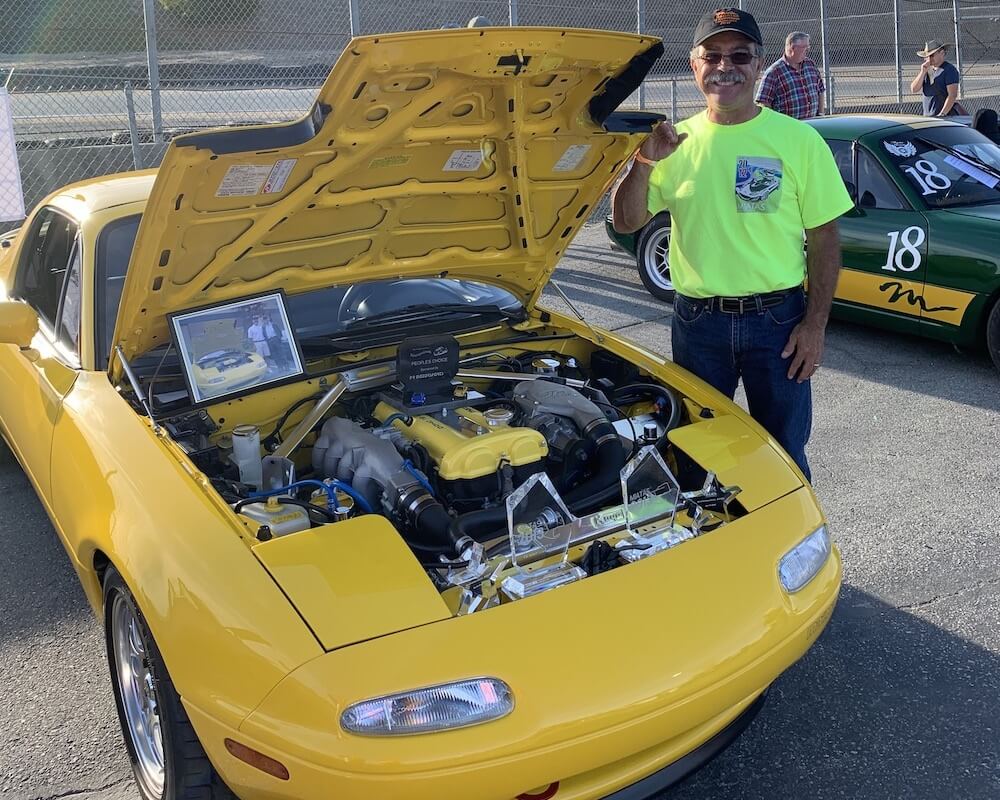 MOSS MIATA FRIDAY CAR SHOW
Check out some of the most gorgeous Miatas in the country, or take part with your own.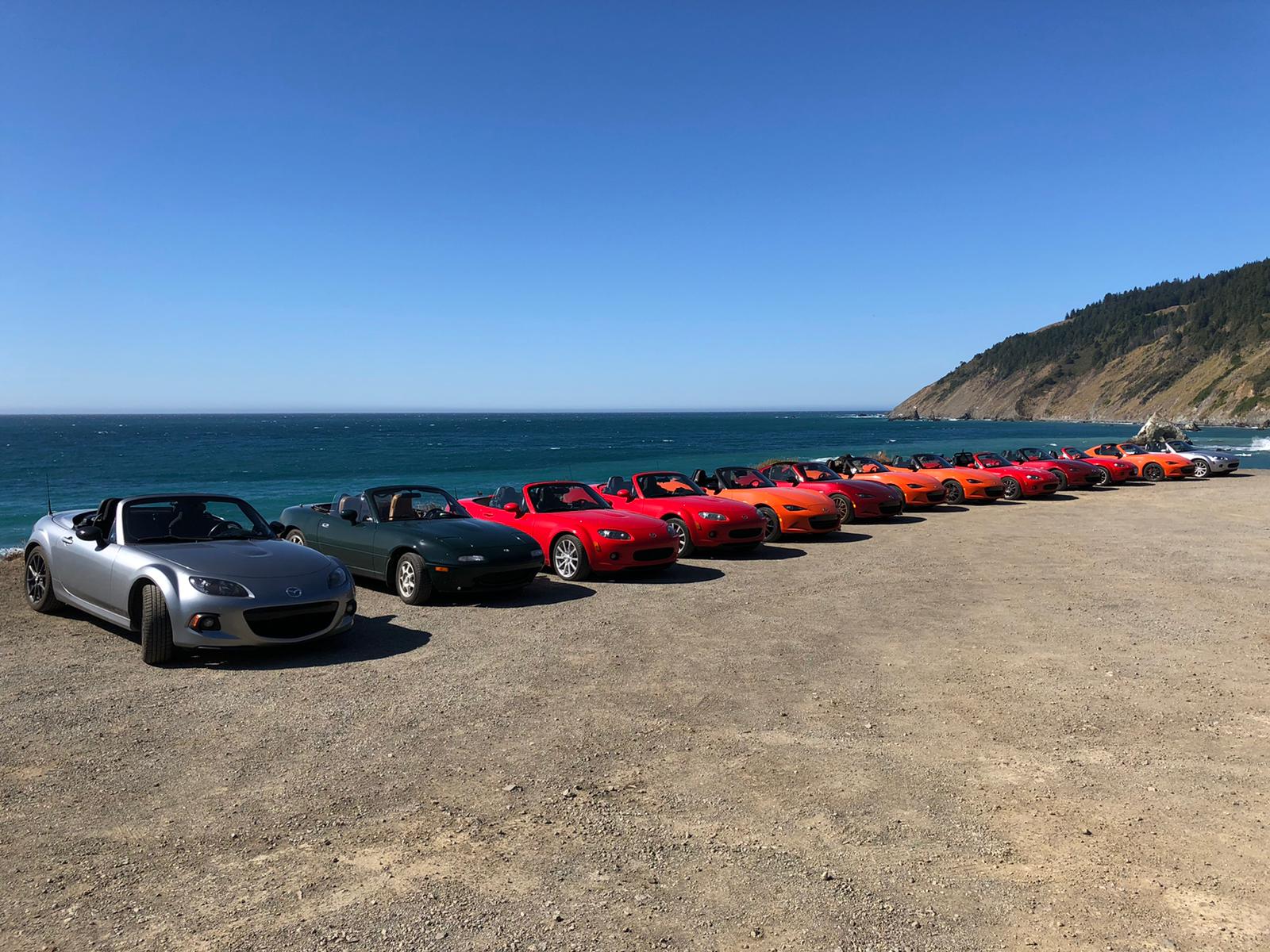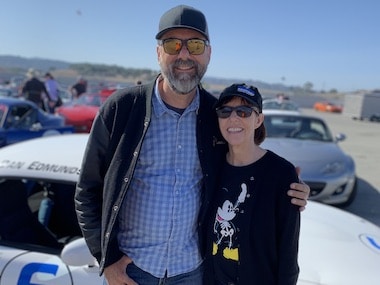 MASSIVE GATHERING OF MIATA CLUBS & GROUPS
Make new friends with other Miata enthusiasts from all over
North America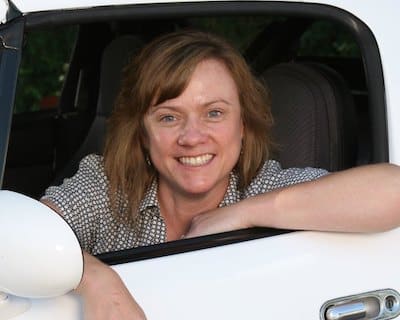 A RARE OPPORTUNITY:
MEET THE ORIGINAL MIATA DESIGN TEAM!
SPECIAL THANKS TO OUR EVENT SPONSORS
FOR MAKING THIS EVENT POSSIBLE
OFFICAL EVENT PHOTOGRAPHER
PROFESSIONAL PHOTOS OF YOU ON TRACK IN YOUR MIATA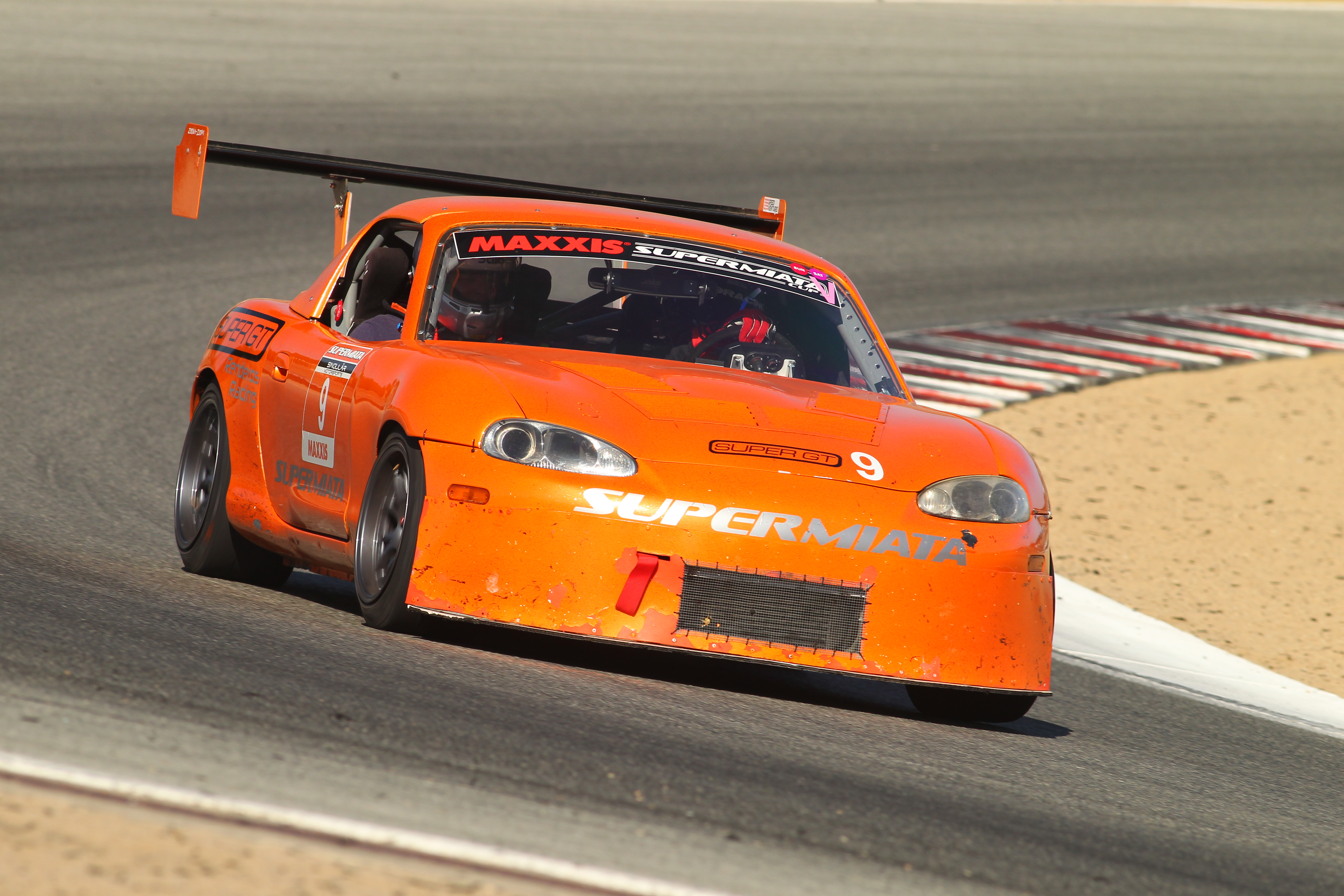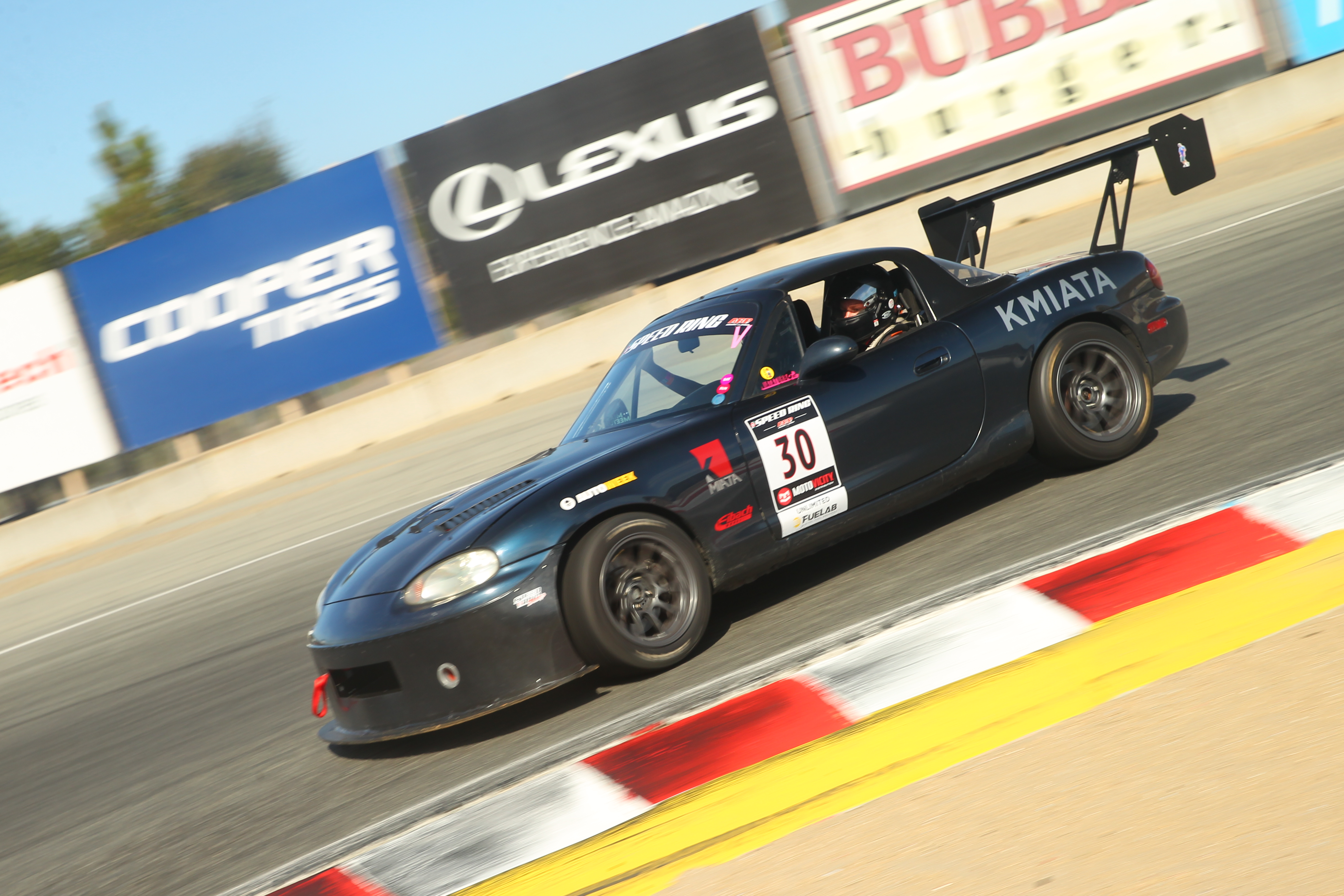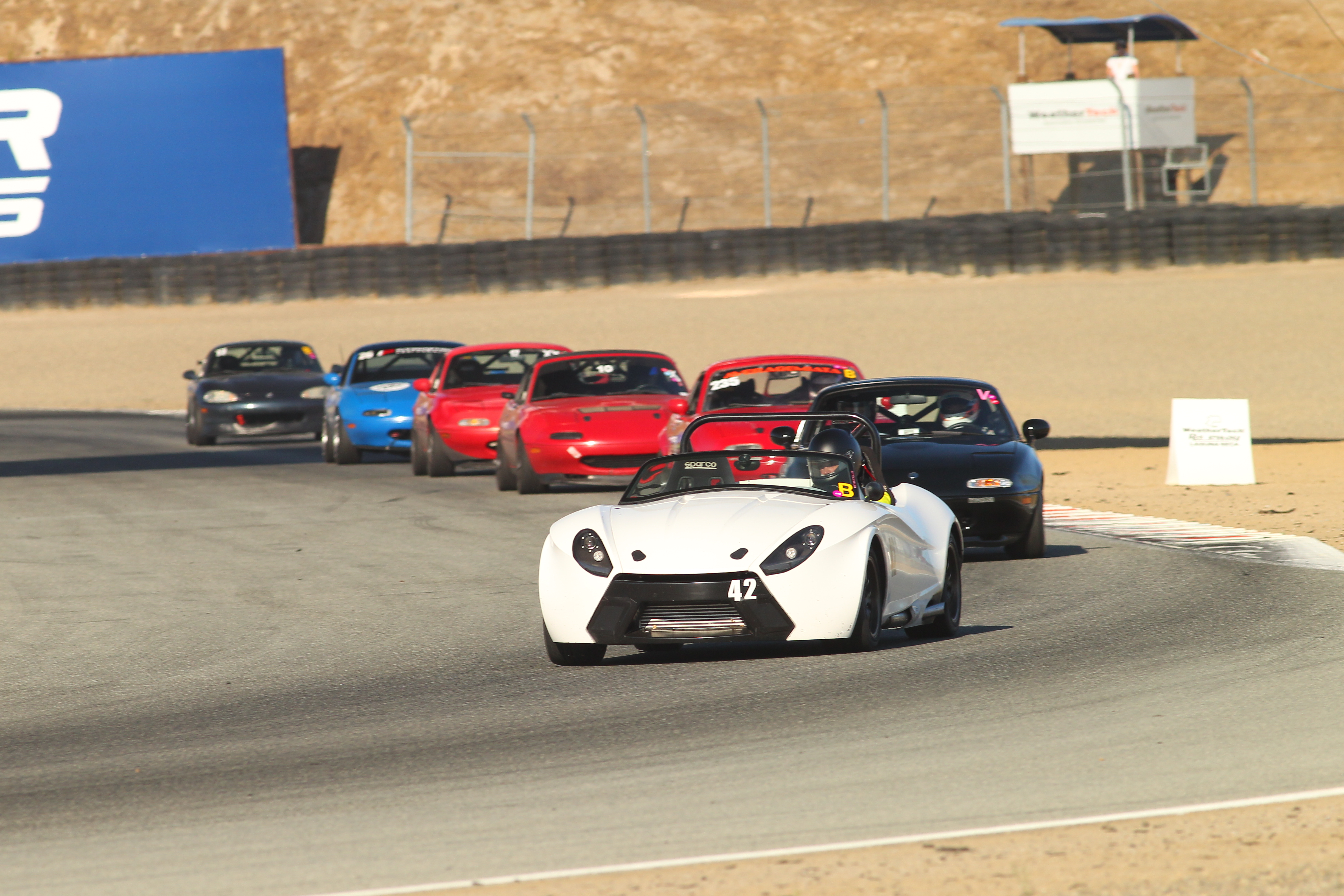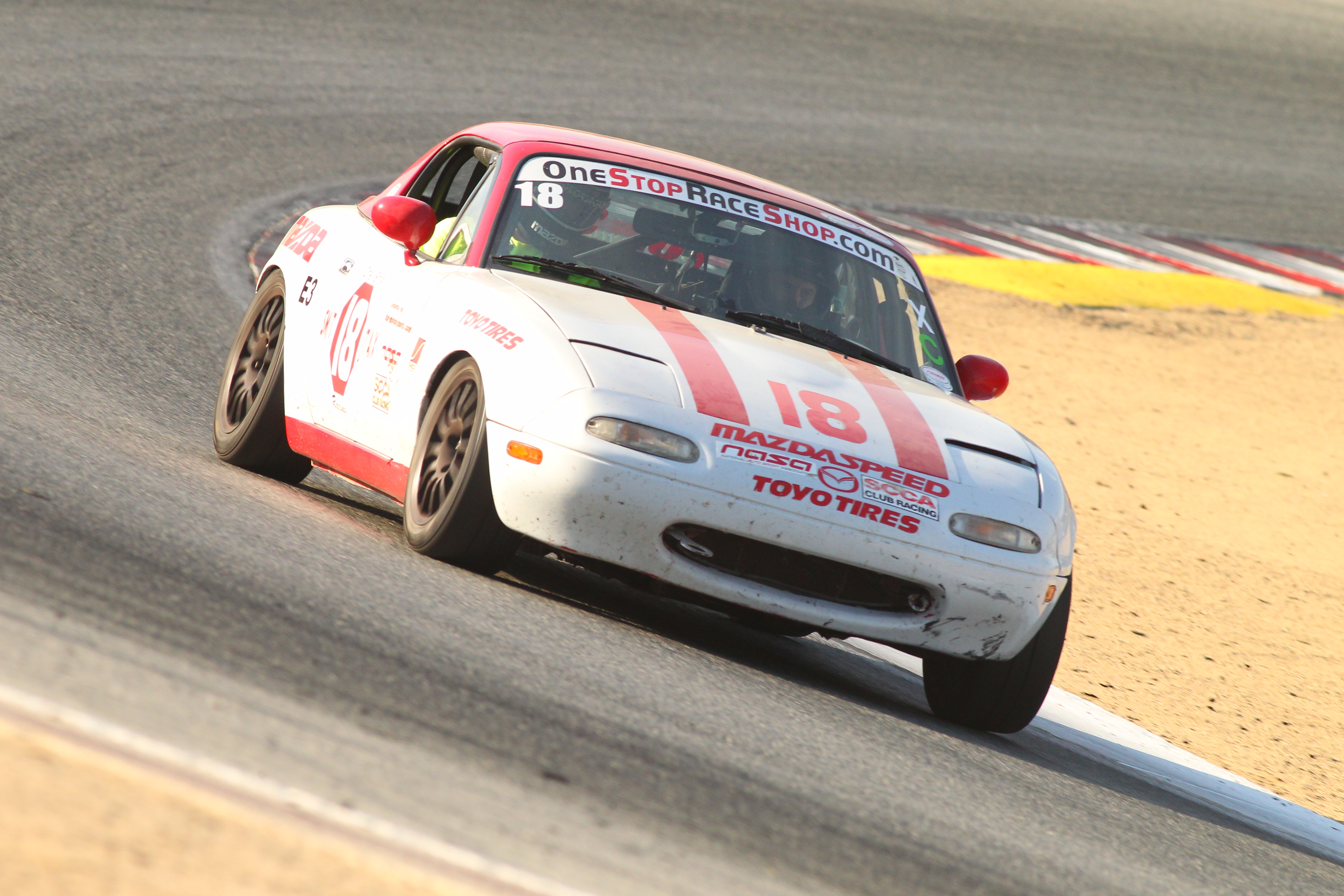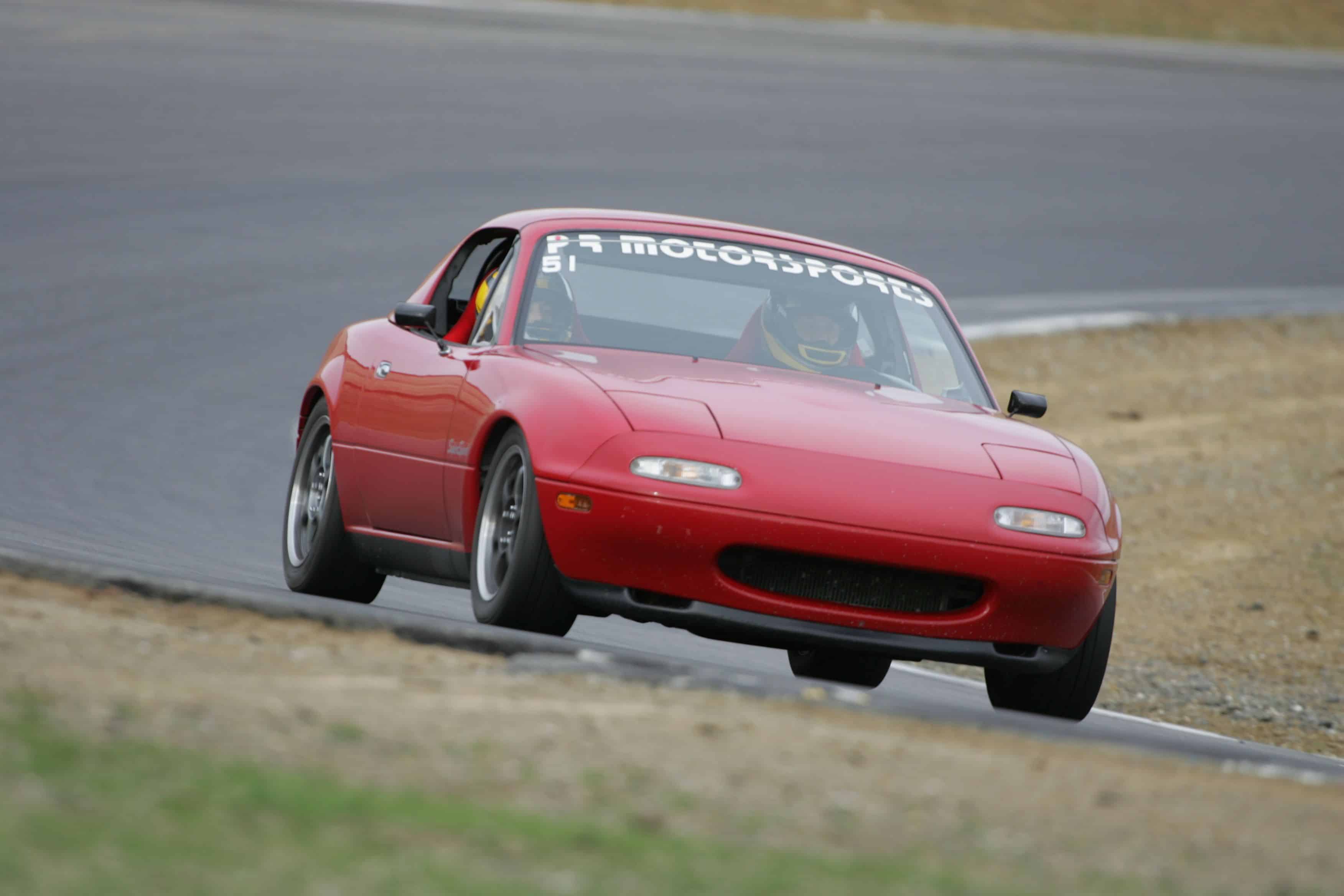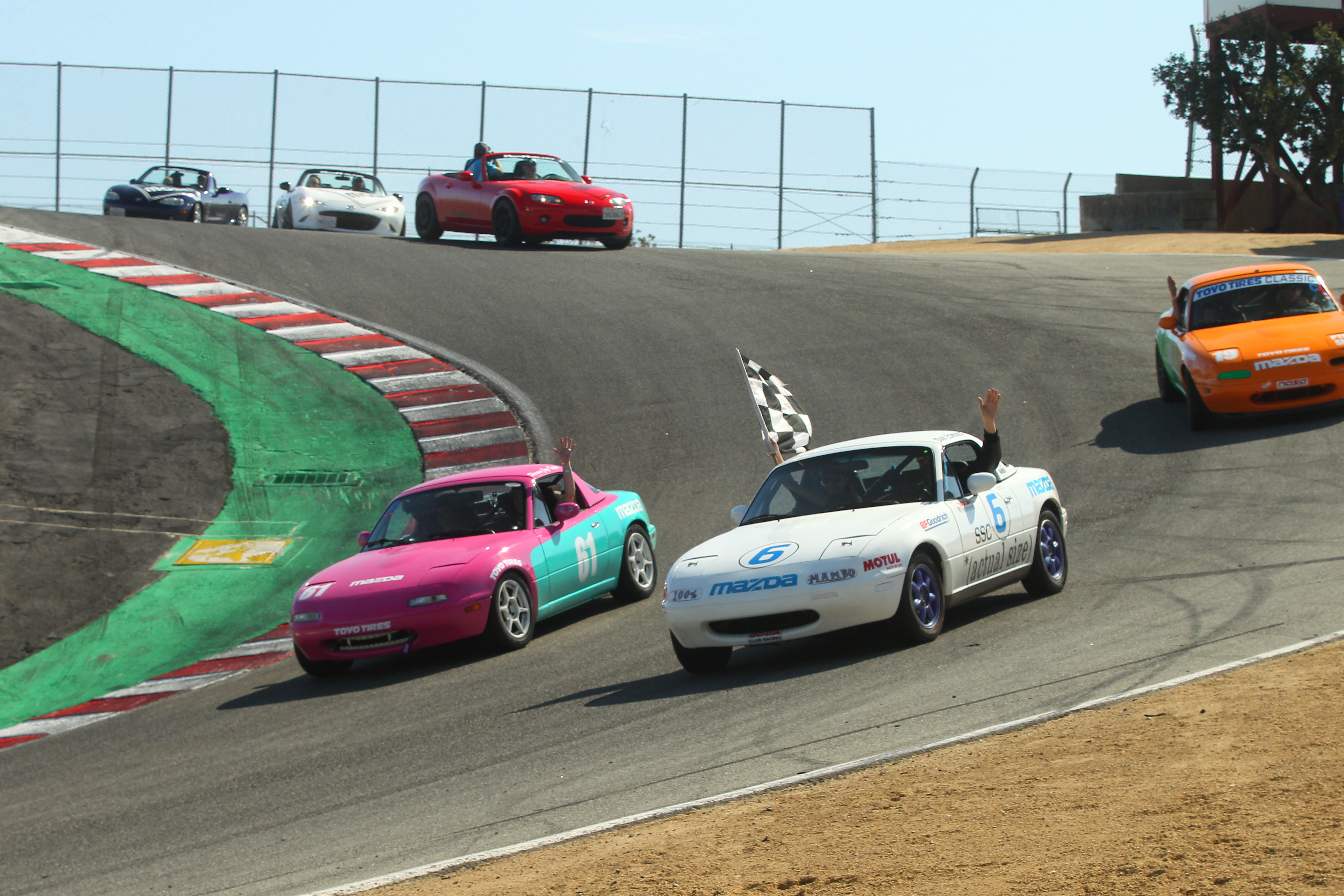 GotBlueMilk will be returning as our official event photographer for the weekend. These folks are among the top recognized motorsports photographers in the country and have years of experience.  The GotBlueMilk team have been taking amazing photos here for years, and know all the best shooting spots intimately.
They will also be photographing Saturday Parade Laps, so if you'd like to arrange a souvenir photo of your car on track at the famous Sonoma Raceway make sure to stop by the GotBlueMilk trailer to get a free windshield number in advance to make it easier to identify your car when viewing the proofs to make your selection.

TRACK DAY DRIVERS click here for contact info to pre-book your package.

SUPPORTING CLUBS & ORGANIZATIONS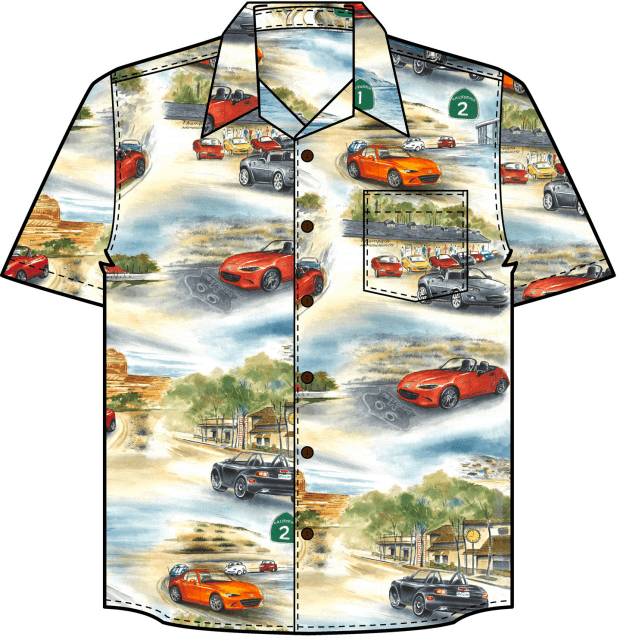 This fabulous Miata shirt really exists! If you want one, just click the button to connect with the Thompson Automotive folks to order yours!
If you'd like to add your club or organization to the list please drop us a note via [email protected]!
   Clubs/Enthusiast Groups
Tip of the Mitt Miata Club (TOTM)
Miata Enthusiasts of the Upper Peninsula (MEUP)
Supporting Organizations — "Friends of the Miata Reunion"