FLYIN' MIATA
G-FORCE CHALLENGE
MIATA REUNION
GROUP PHOTO/VIDEO
In addition to the above, your General Admission wristband allows
you to ride as a passenger with someone doing Track Days!
(Closed shoes and long pants required for your safety)

Click on the red "REGISTER" button & follow the prompts for General Admission.

There are unlimited General Admission tickets available.

NOTE: CAMS Sunday Cruises

The CAMS Sunday Cruises are at full capacity. .
Registration is closed.
Want to form a caravan to the event with a group of friends? There will be groups forming from all over North America, including from Canada and Mexico.  Check out Supporting Clubs & Organizations on the home page to connect with local Miata enthusiasts.
Check out all the other things you can do as part of the event, such as the Flyin' Miata G-Force Challenge, Parade Laps, Group Photo, Moss Miata Car Show, CAMS Cruise and Saturday Banquet. If you're going for Track Day ride-alongs, make sure to wear long pants and closed-toed shoes for your safety.
We STRONGLY recommend getting checked in on Friday, July 29th at the Event Hotel (Hampton Inn, Leeds.)
General Admission/Merchandise will be open all day Saturday and Sunday in Event Central at the track, but checking in on Friday eliminates time pressure. Your General Admission wristband also speeds up entry through the main gates at the track, as you can just show security your wristband for entry without having to stop to sign event waivers each time.
FLYIN' MIATA G-FORCE CHALLENGE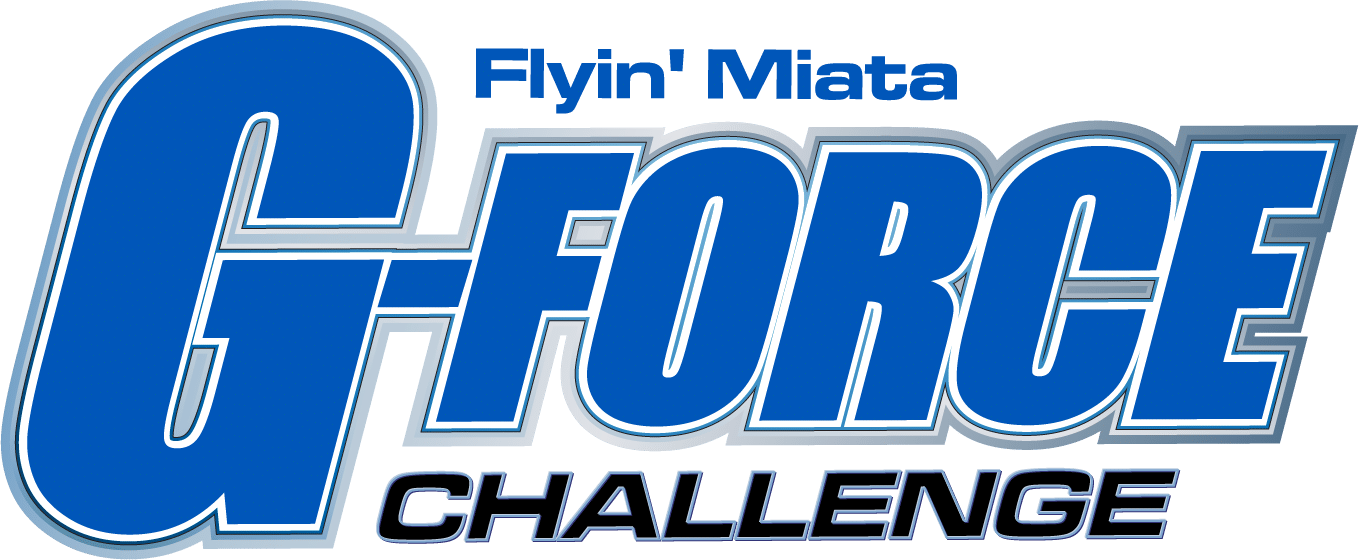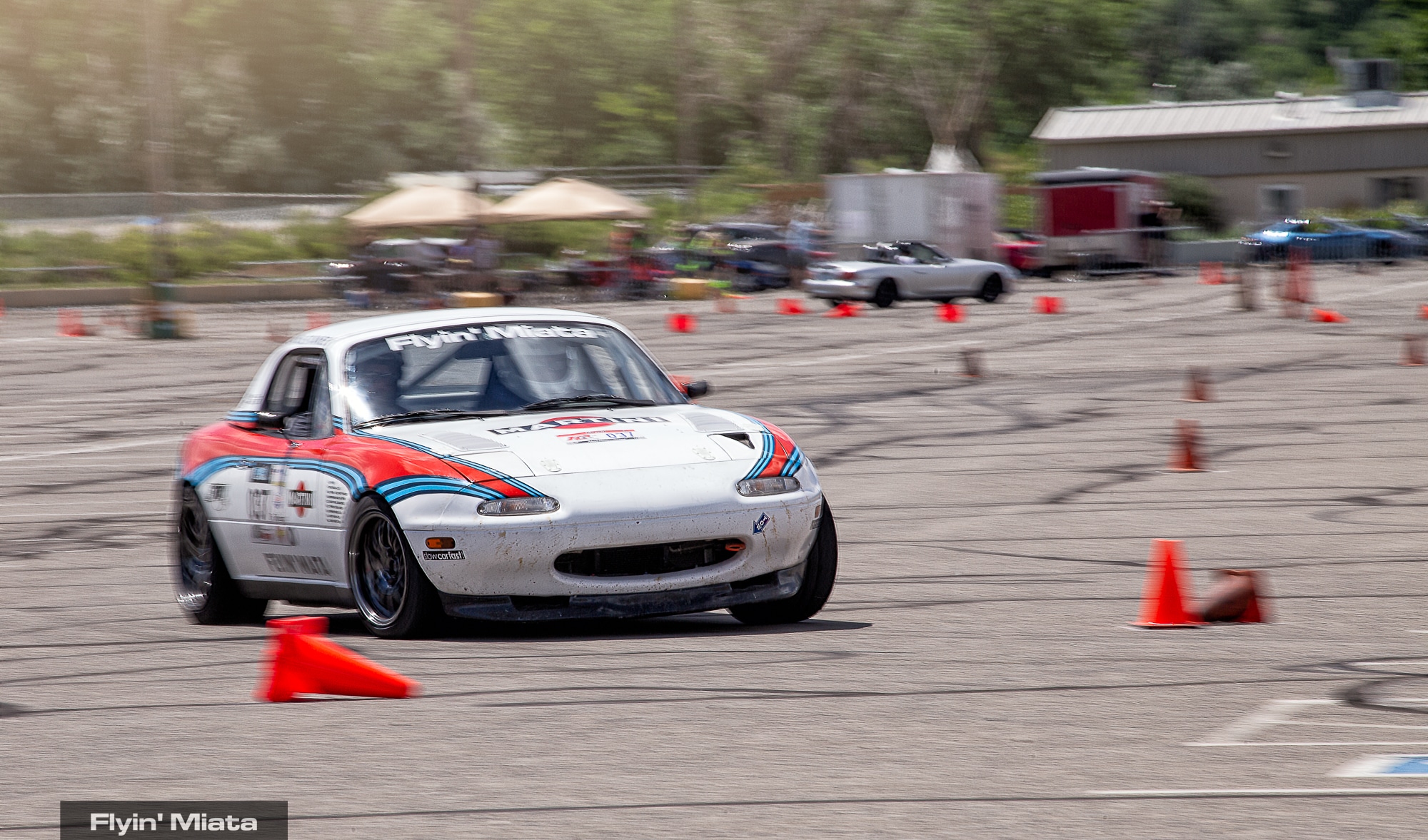 As always, our friends at Flyin' Miata want to offer you a unique and memorable driving experience. This isn't just some boring "slide around in a circle" drill, but a real challenge! Head for the Paddock Skid Pad to test yourself on the Flyin' Miata G-Force Challenge, a tight skidpad with changing friction levels so it's as much a test of your car control skills as of your Miata's mechanical grip. You'll get three timed laps and awards will be given for the fastest lap around the pad. Oh yeah, you'll also get a computed G-Force reading!
TRACK DAYS PASSENGER
RIDE-ALONGS
SATURDAY GROUP PHOTOS & VIDEO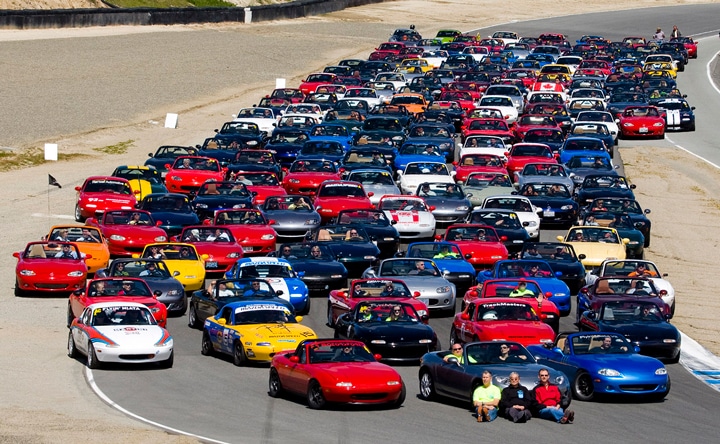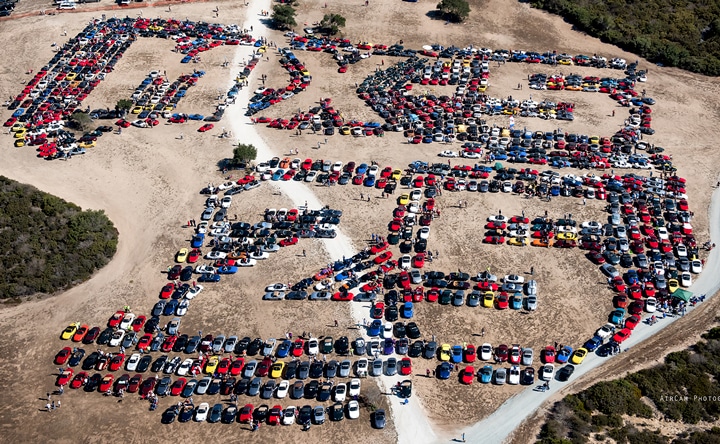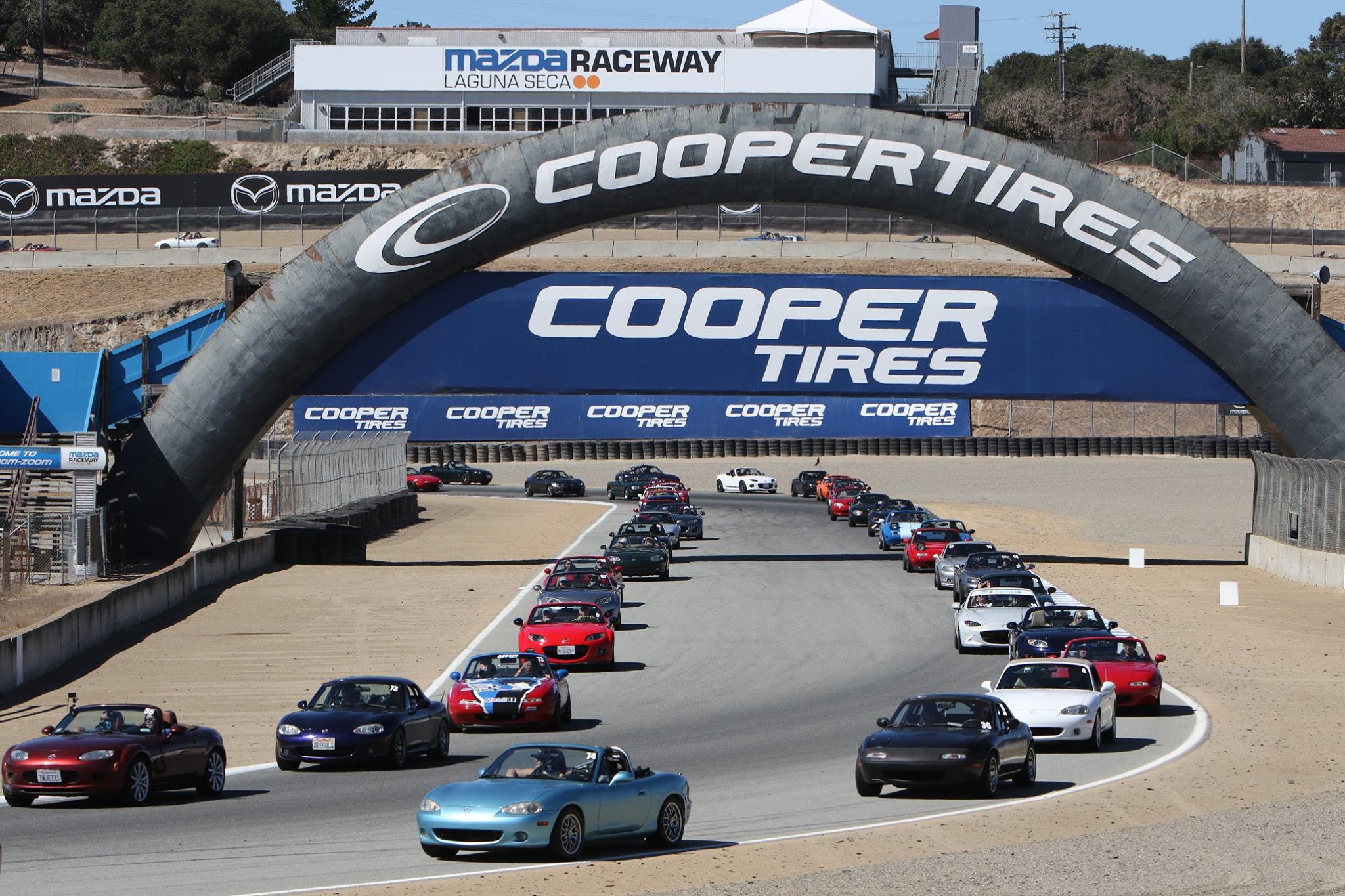 We'll be setting up a group photo and video of you on track during Parade Laps.
It will include still photos, aerial photography and video of the Parade Laps.
Miata Reunion Group Photos are included for free with your admission and will be posted on our Facebook page after the event.
The Parade Lap Video is also included with your General Admission and will be available via our YouTube channel (please subscribe via our YouTube link at bottom of this page).  Watch the 2019 Parade Laps Video.
OPTIONAL ADDITIONAL PROFESSIONAL PHOTOS
FOR PURCHASE
Want a photo of you driving your Miata on track during Parade Laps?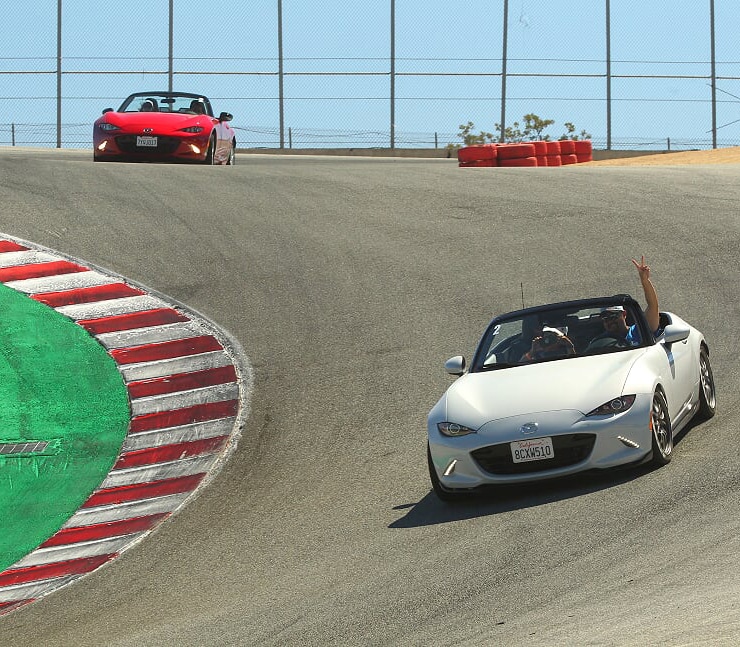 Our official event photographer and his team will be there shooting all weekend, including Parade Laps.
Halston is a professional motorsports photographer and racer who really knows how to make you and your Miata look great on track.
You can see his work at: MotorSportMedia
To learn more, and to pre-book with him to ensure your Miata gets photographed, please click here.
PARADE LAPS & GROUP PHOTO STAGING
We will publish instructions and a staging map prior to the event to guide you into the designated staging area to park before entering the track.
Once the signal is given, staff will direct you on track for the first lap, where you will then be directed to your spot to stop for the Group Photo. At this point get out of your car and stand by your door(s) so people can see your face in the photo.
As soon as the photo has been taken you'll be released to continue with Parade Laps. We will be flying a drone to take video of you during Parade Laps.
At the end of Parade Laps team members will direct you to exit the track and enter the paddock, to go back to your parking areas.
Please don't stop in the paddock, but proceed directly to the designated General Parking areas, as we anticipate a huge number of cars and don't want to delay the event with a traffic jam in the paddock.
CAR CONTROL CLINIC
by
Jzilla Track Days
Join a group Miatas for an organized cruise through the scenic backroads Alabama countryside. Meet in the Barber Museum parking lot (see Event Maps).
For this year we are extremely fortunate to have TWO separate
Sunday Cruise groups, with routes designed by and led by the folks
who know the area best -- CAMS (Central Alabama Miata Society)

General Admission registration wristbands
required for both driver & passenger
FOOD & DRINK
Food trucks will be available in the paddock all weekend
LOOKING FOR HOTELS AND TRAVEL INFO?